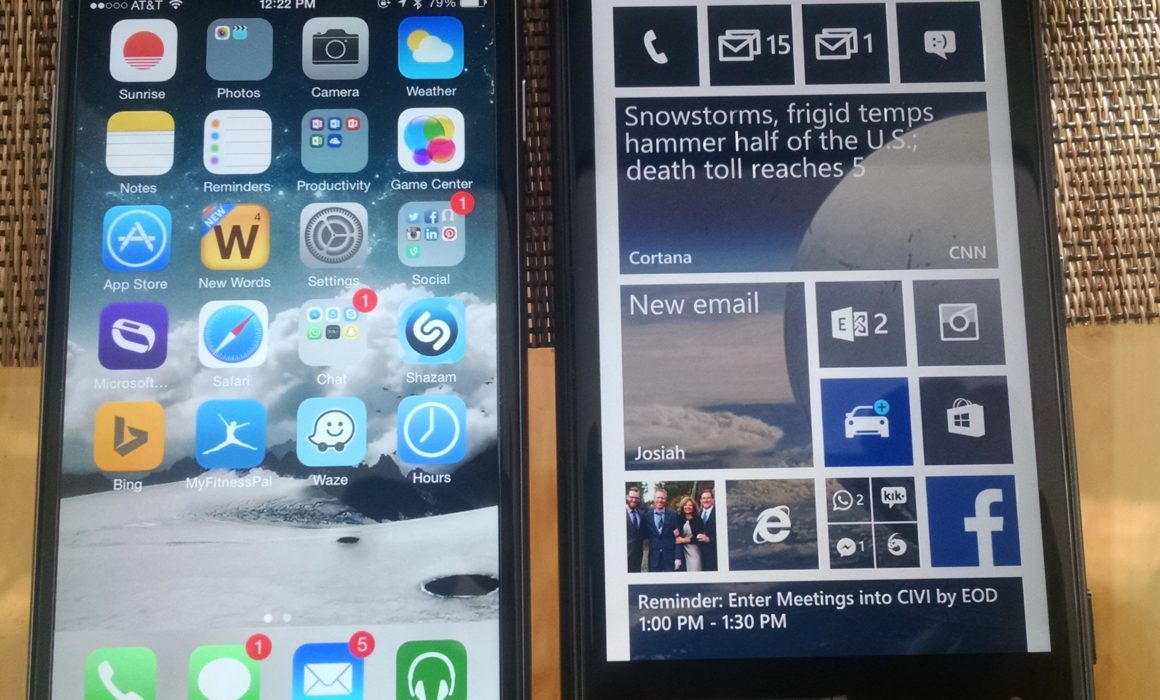 Am I Blue??
I have to say, my initial experience (well pre-experience) with Apple was almost enough to turn me off to this whole experiment altogether.
I went to the AT&T store, who informed me they were sold out and there was a week or longer wait. So I tried the Apple store. There was a line outside the store waiting for an iPhone. The thing released over a month ago, and there are still lines. I sure as hell never had to wait for a Windows Phone. I could rock up to the AT&T store the afternoon of a WP release and have no worries about getting one. I didn't even have to wait on the line, however, because there wasn't any stock of the 64gb model for AT&T anyway. I asked to back order/reserve one when it came in, but Apple doesn't let you do that. You just have to show up every day until they happen to have one in stock. Ridiculous.
I almost decided to call it quits on this whole experiment, but gave it one more roll of the dice and went to Best Buy. As if it was meant to be, they had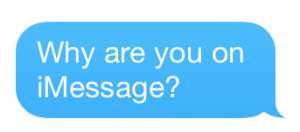 gotten a shipment in only minutes before I arrived, and I was able to secure one. The girl helping me buy it asked what I was switching from.
"Windows Phone."
She looked at me for a second, "Seriously??" – as if she'd never actually seen someone use one before. I'm used to this reaction though, and it felt like a fitting way to go out.
As she was taking my information, I already felt like a sheep. Everyone and their mother (mine included, Hi Mom!) has an iPhone. I'm no longer the different one that stands out with a Windows Phone. As I was about to leave, a guy decided to buy a low end Windows Phone. She gave him a sideways glance and said under her breath, "He wants a Windows Phone?!?". I was a little offended, but at that point, I could no longer say I was a Windows Phone user anymore anyway.
I got back home and took it out of the box, again marveling at just how sleek and light this device is. I created an iCloud account (I'm probably the only one that used a Hotmail account to sign up), and I was off. I didn't tell too many people about making my switch, so it was fun seeing some of the reactions of iPhone friends realizing I was on iMessage for the first time. Those who were aware of this coming switch I sent, "Am I blue??". For those of you not familiar with iMessage, messages sent to other iPhone users show up in blue, while all other phones are sent in green. Those in on my experiment also knew that switching to an iPhone could cause me to fall into depression (I think I'm clever at least).
I only had the phone for a few minutes before I got back to back calls, so it wasn't until later in the evening that I had a chance to really play around with it. Before long, I realized that there was a single dead pixel in the middle of the screen. I had always been one to make fun of the "Genius" bar, so I figured it was time to see what it was all about. My iPhone wielding friend advised me to set up an appointment through the phone app, which I will admit, is pretty cool despite the fact I think it's insane you have to set an appointment and can't just go there and get help whenever (*ahem* like the Microsoft Store *cough cough*).
I set the appointment for the following morning and when I got there, checked in and was soon seen by a "Genius". He informed me that I would actually have to exchange it where I purchased the phone, so I made my way back to Best Buy. I had no issue exchanging for a new phone (thankfully they had one left in stock), although the process ended up taking around an hour due to their slow systems (You would think Best Buy would have decent computers for their Point of Sale systems…). I talked them into giving me a discount for a screen protector, and got the glass Zagg Invisible Shield. I've been super careful with the phone, so I can't vouch for how well it protects the iPhone screen, but the phone seems just as responsive with the screen protector on it.
I had all of the next day, Sunday, free, so I finally got some quality time with my device.
Coming up on Part 3 – Switching Over and Initial impressions